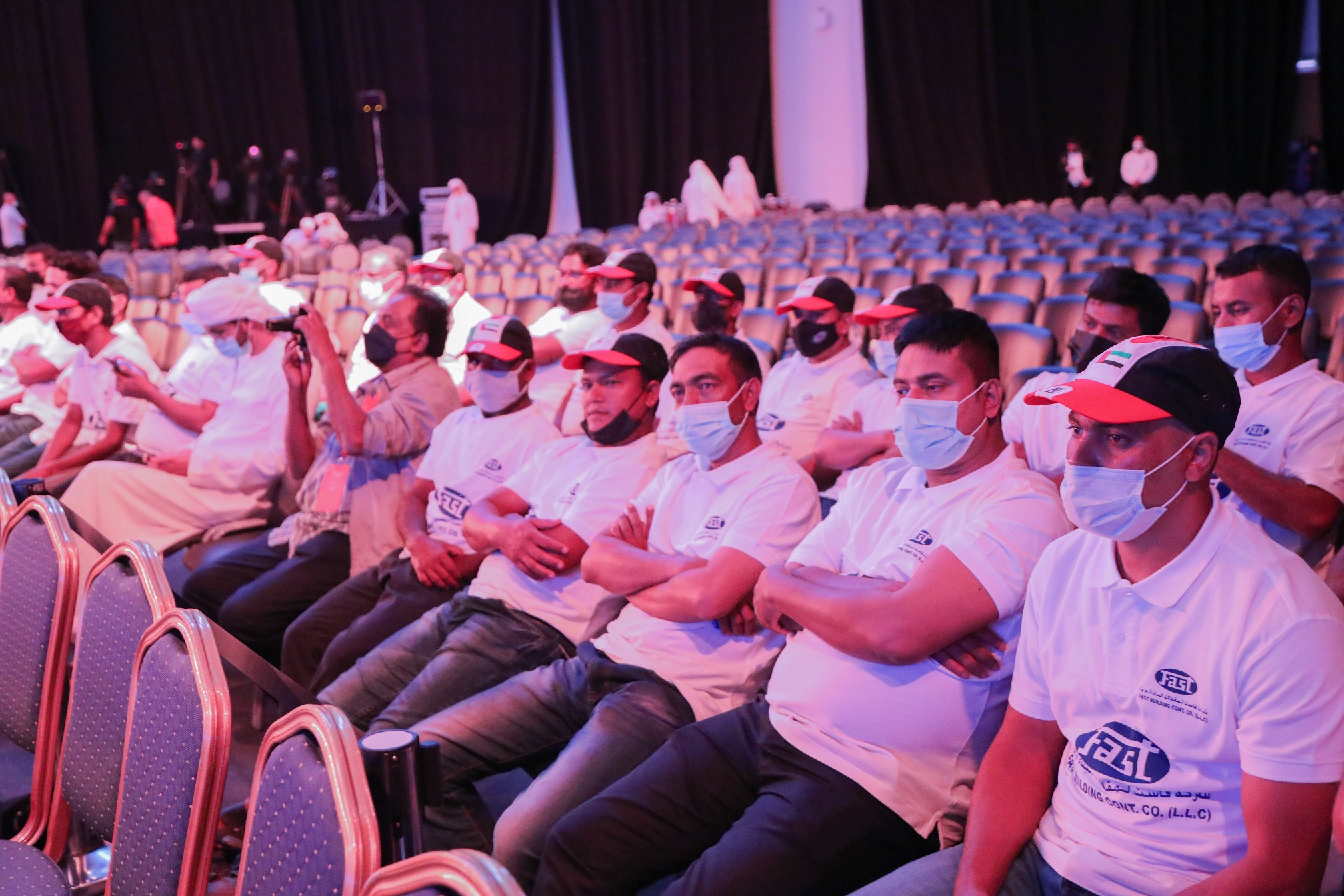 Workers attend workshops of Sharjah Book Fair
Published Date : Nov 14, 2021
The Labour Standards Development Authority in Sharjah (LSDA) has succeeded in having large numbers of workers attend the workshops in their languages ​​at the fortieth edition of the Sharjah International Book Fair. This was part of an ambitious plan of LSDA to share workers in Sharjah cultural activities, in coordination with the Sharjah Book Authority and the public and private sector institutions that employ large numbers of workers.
His Excellency Salem Yousef Al Qaseer, Chairman of the Sharjah Labor Standards Development Authority said, "LSDA is proud of its success in this regard, and the cooperation achieved with the public and private sectors. Through this initiative, we seek to share workers in the cultural activities in the Emirate of Sharjah, in line with the keen interest of His Highness Sheikh Dr. Sultan bin Muhammad Al Qasimi, Member of the Supreme Council and Ruler of Sharjah."
On this occasion, and as part of LSDA efforts to promote the culture of reading among workers, His Excellency Salem Al Qaseer announced the completion of several libraries installed in workers' accommodations. The "Private Library in Every Labor Accommodation" initiative is launched in cooperation with the "Culture without Borders" initiative in Sharjah. He said that the authority has already set up a large number of libraries in workers' accommodations in many companies employing large numbers of workers. These libraries were provided with books in various languages and will be constantly updated.
He pointed out that such cultural activities aimed at integrating workers into the busy cultural life in Sharjah are part of LSDA's strategic plan to improve the work environment in the Emirate.