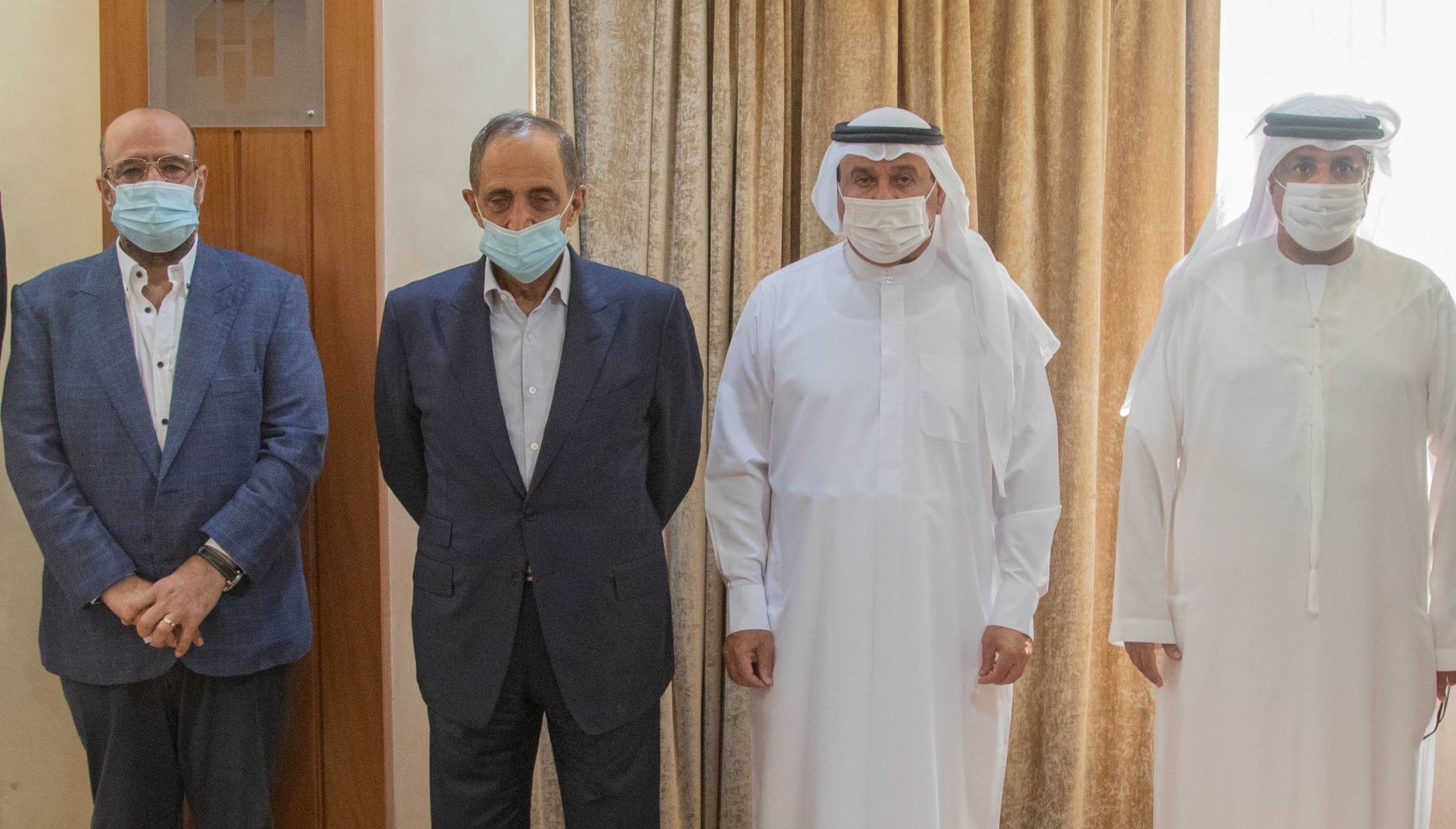 Labour Standards Development Authority hails positive response of private sector to Corona fighting campaigns
Published Date : Nov 29, 2020
The Labour Standards Development Authority in Sharjah has praised the private sector institutions for their remarkable response to the awareness campaigns against the Coronavirus Covid-19, and their commitment to the health instructions issued by the responsible authorities in the country, especially the Crisis and Emergency Authority and the Ministry of Health and Community Protection.
His Excellency Salem Yousef Al Qaseer, Chairman of the Labour Standards Development Authority in Sharjah, lead an LSDA delegation that has begun visits to a number of private sector institutions employing workers to inspection their Coronavirus prevention and safety measures, and to thank them for their efforts and response to the Authority's awareness campaigns. His Excellency Al Qaseer hand over certificates of appreciation to these institutions.
His Excellency Salem Al Qaseer said the efforts exerted by LSDA to fight Coronavirus in the work environment in the Emirate of Sharjah received the full support of His Highness Sheikh Dr. Sultan bin Muhammad Al Qasimi, Supreme Council Member and Ruler of Sharjah, and were conducted under the direct follow up of His Excellency Sheikh Sultan bin Muhammad bin Sultan Al Qasimi, Crown Prince, Deputy Ruler of Sharjah and Chairman of the Executive Council.
During these meetings, His Excellency Salem Al Qaseer, expressed appreciation for the responsible role that the public and private sectors play in supporting the Authority's efforts to provide an ideal work environment in the Emirate of Sharjah. He called on officials and employers for further contributions to improving to boost the work environment. He also discussed with them the means to enhance the existing bilateral cooperation.
In its message of appreciation, the authority hailed the efforts exerted by the private sector to protect workers, spread awareness among them about the virus, and put in place precautionary plans and measures to maintain safety and public health to avoid the spread of this pandemic. These visits and certificates of appreciation showed LSDA's keen interest in highlighting the role of the private sector in implementing initiatives and activities aimed at providing an attractive work environment and in confirming the support of Sharjah government.