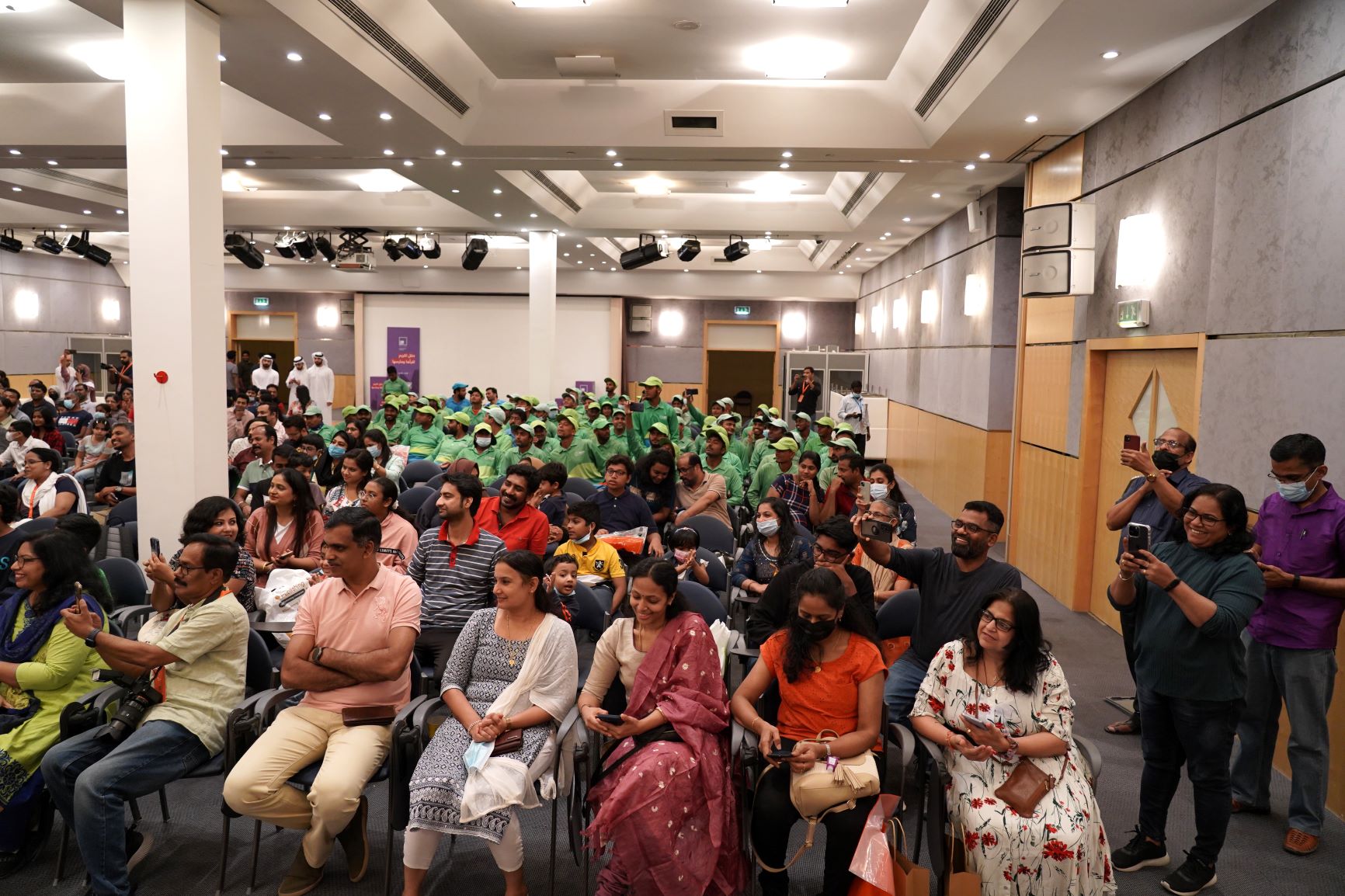 LSDA engages workers in Sharjah Book Fair activities
Published Date : Nov 14, 2022
The Labour Standards Development Authority in Sharjah (LSDA) has succeeded, for the third consecutive year, in having large numbers of workers attend the cultural and musical events of the 41st edition of the Sharjah International Book Fair at the Expo Center Sharjah, in cooperation with the Book Fair authority.
The Sharjah Book Fair, in coordination with LSDA, dedicated a lecture to the workers given in the Urdu language entitled: "Forming Friendship in Society." It was attended by more than a hundred workers, followed by an Urdu concert.
LSDA Chairman His Excellency Salem Yousef Al Qaseer, said, "LSDA is keen to involve workers in such cultural and artistic events in implementation of the vision of His Highness Sheikh Dr. Sultan bin Muhammad Al Qasimi, Member of the Supreme Council and Ruler of Sharjah, calling for having an attractive work environment in the emirate."
He added, "Organizing this event is also part of the authority's scope of work stating that LSDA should organize educational and awareness activities, cooperate with government authorities, and private sector, hold and participate in labour events, activities, and exhibitions, and establish effective communication channels with employers and workers."
On this occasion, His Excellency Salem Al Qaseer referred to the "library in every labour accommodation" initiative the authority is implementing in cooperation with the "Culture Without Borders" initiative in Sharjah. LSDA has installed a large number of libraries in workers' accommodations in various companies, and provided them with relevant books in several languages, as part of the efforts exerted to educate workers.
The authority was established by an Emiri Decree issued by His Highness the Ruler of Sharjah, as part of his keen interest to have a creative and ideal work environment in the Emirate of Sharjah. LSDA aims to provide support to employers and workers, in cooperation with the relevant government and private sectors, to boost the work environment in the Emirate of Sharjah.