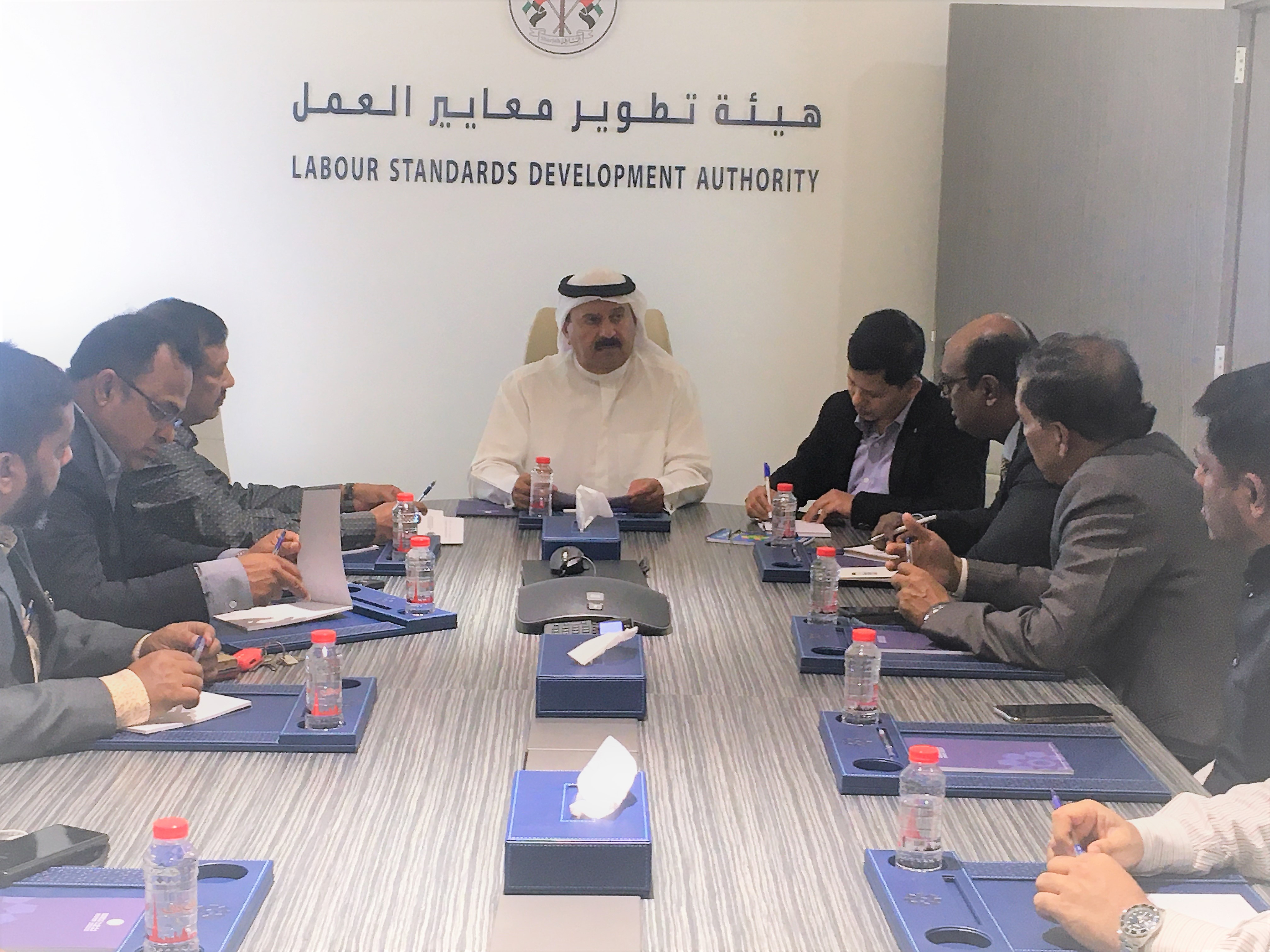 LSDA discusses cooperation with Bangladesh Association to boost cultural, social, sports activities of the community
Published Date : Nov 05, 2019
Sharjah, 5 November 2019:
His Excellency Salem Yousef Al Qaseer, Chairman of the Labor Standards Development Authority (LSDA) in Sharjah, received yesterday morning a delegation from the Bangladesh Association in Sharjah, headed by its Chairman Mohammed Abdul Basheer. He discussed with them cooperation in boosting the cultural, social, and sports activities of the Bangladesh workers. He briefed the visiting delegation on the Authority's history, its policy, and strategic plan which aimed at improving the work environment in the Emirate of Sharjah and providing the necessary support to the employers and workers in the Emirate.
He pointed out that the Authority was established by an Emiri Decree issued by His Highness Sheikh Dr. Sultan bin Mohammed Al Qasimi, Member of the Supreme Council and Ruler of Sharjah, based on his keen interest to provide an innovative and ideal working environment in the Emirate of Sharjah. The Authority aims to provide support to employers and workers in cooperation and coordination with the concerned establishments in both the government and private sectors. By doing so, it aims to improve the performance of this sector and to keep pace with the development witnessed by the Emirate of Sharjah in particular and the UAE in general.
He added that the Authority aimed to provide the necessary needs for workers and to propose strategies and policies necessary for improving labor standards. It also seeks to boost labor accommodation facilities and complexes, propose standards to train and qualify workers technically and professionally, as well as improving their cultural and educational, and health levels. For that LSDA is conducting awareness lectures and seminars about workers' rights and responsibilities, the legal procedures needed to ensure those rights, and advise them on matters related to the implementation of labor law and other related regulations.
Mohammed Abdul Basheer, Chairman of the Bangladesh Association, expressed their delight to meet with the LSDA Chairman and discuss with him means of bilateral cooperation. He said, "His Excellency Salem Al Qaseer, Chairman of the Labor Standards Development Authority in Sharjah, assured us that the Authority will work with the Bangladesh Association to engage the Bangladesh workers in its cultural, social and sport activities."