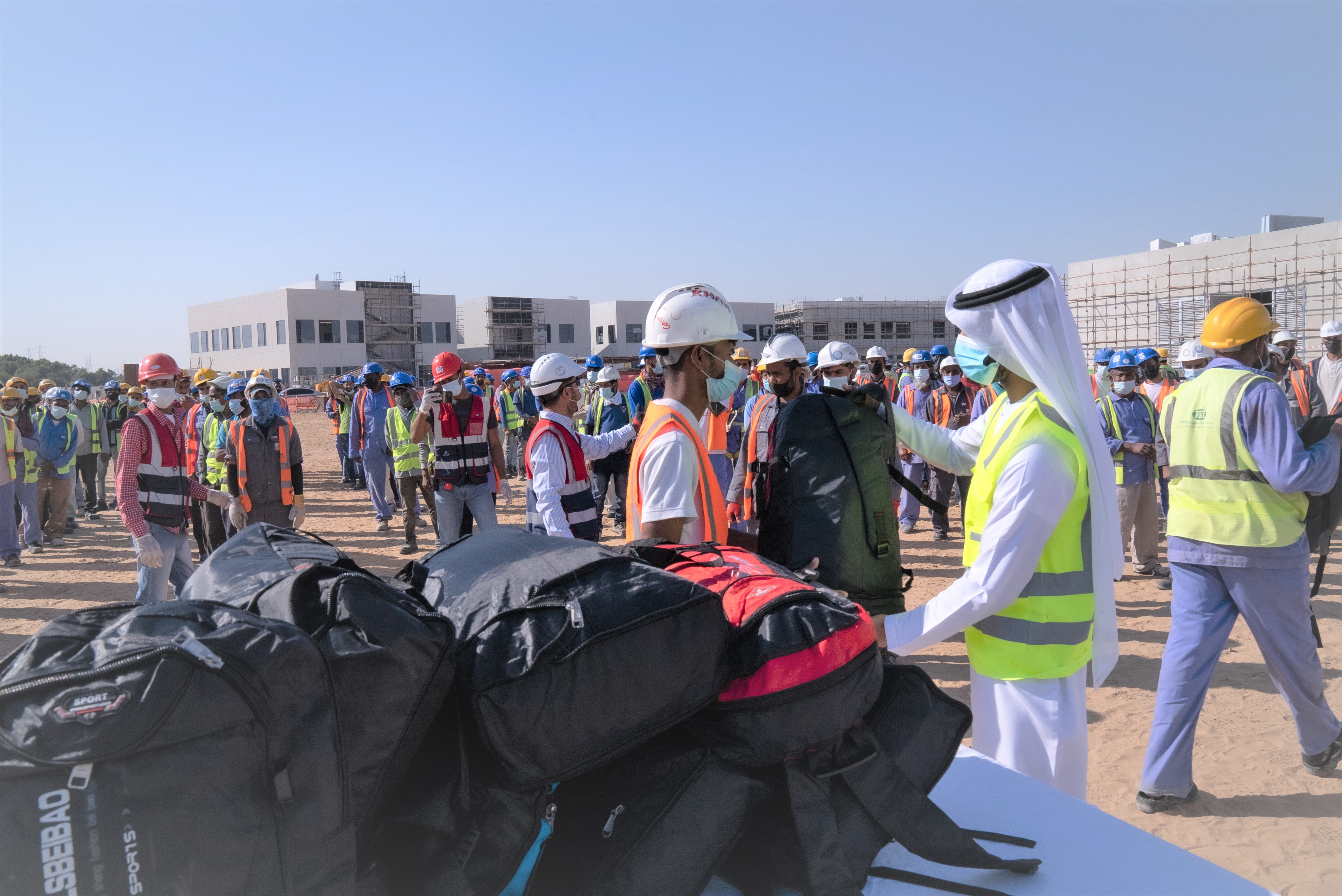 "Warm Winter" campaign launched to keep workers warm
Published Date : Jan 12, 2022
 The Labour Standards Development Authority in Sharjah (LSDA) has taken part in the "Warm Winter" campaign initiated by the Sharjah Charity International (SCI) to keep workers warm. LSDA has distributed about 500 bags containing winter clothes and covers at workers of companies employing large numbers of them, in coordination with SCI and management of the companies.
His Excellency LSDA Chairman Salem Yousef Al Qaseer expressed satisfaction over the success of the campaign. He thanked Sharjah Charity International and sponsors of the campaign for their keen interest in workers, in winter as well as in summer.
He said the campaign meets the objectives of the authority in expressing appreciation for workers and their important role in social and economic development. "Extending support to workers comes in line with the vision and directives of His Highness Sheikh Dr. Sultan bin Muhammad Al Qasimi, Member The Supreme Council and Ruler of Sharjah, who has always stressed the important role played by workers in the development process," he added.
An LSDA team distributed the bags to the workers of three construction companies, namely Fast, Al Hamad, and Al Wathba Contracting. The team went to the construction sites, in coordination with the management of the companies to show full solidarity and compassion to workers, and as part of their social responsibility.